Announcing the lineups for each stage below!
The Shrine
Starting with THE SHRINE, our absolutely stacked main stage this year.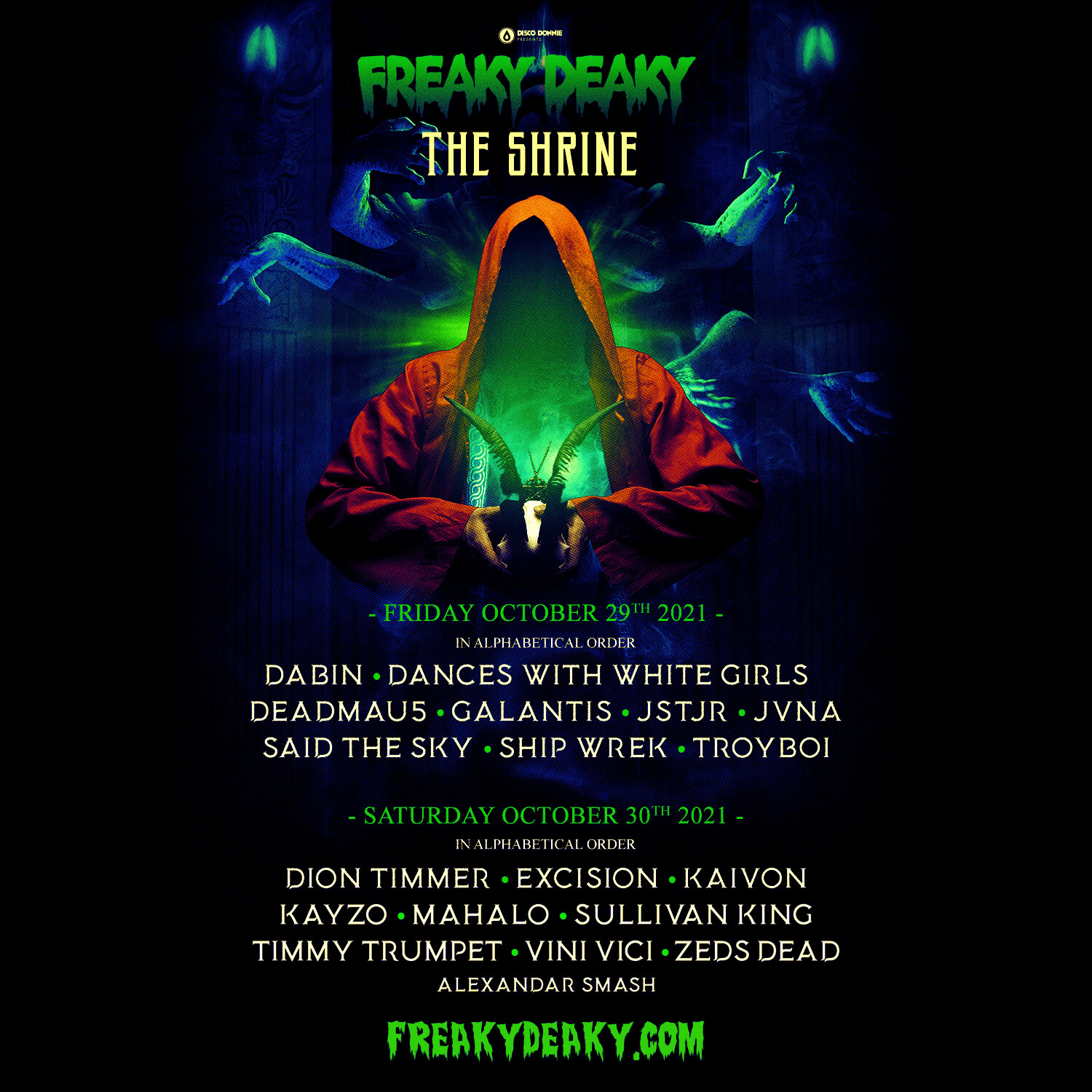 The Crypt
Next up, a stage only suitable for the toughest headbangers and rail riders… THE CRYPT.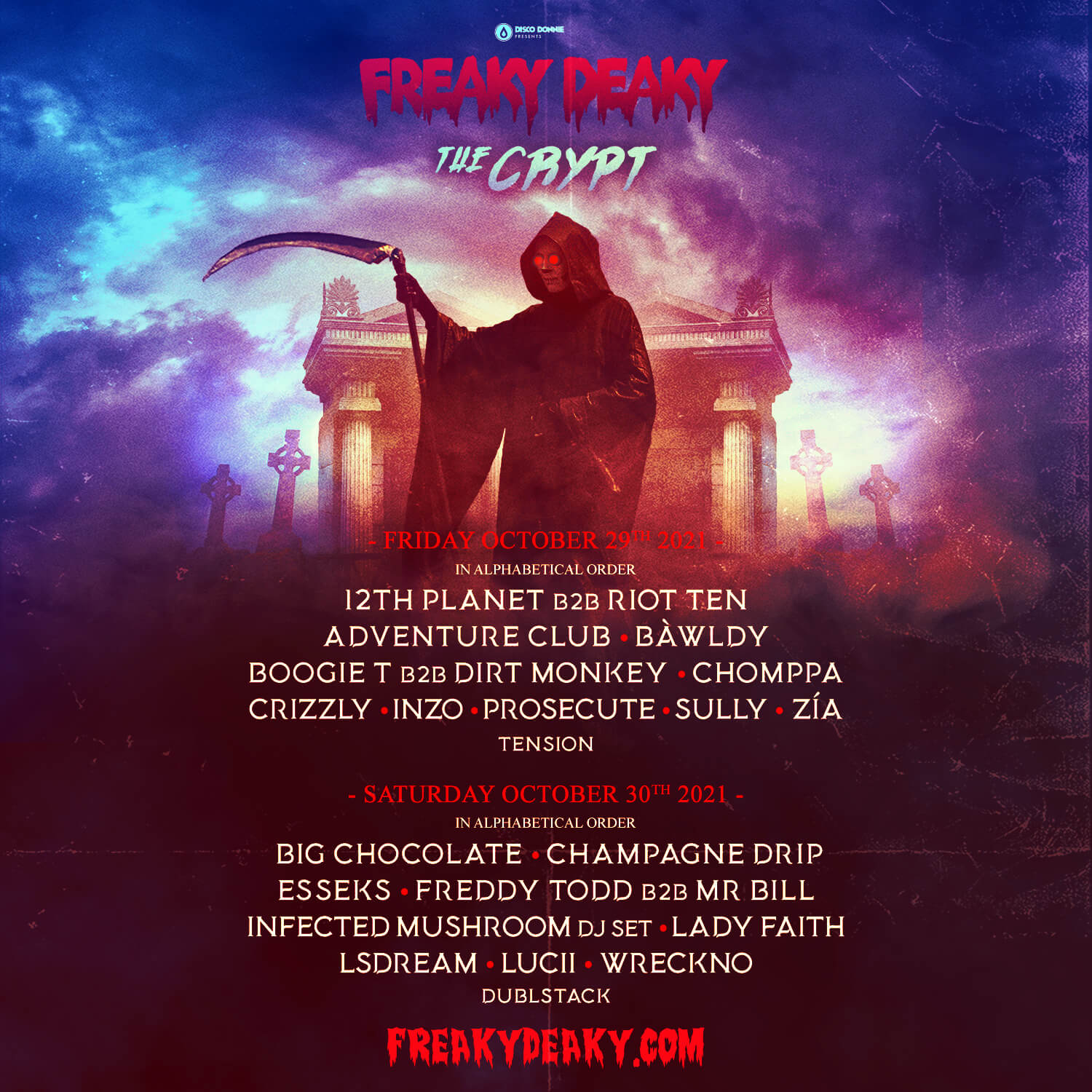 Haunted Hallow Stage
For our shufflers who want to hear "untz, untz, untz" from the time the gates open til the time the gates close, we present Haunted Hallow!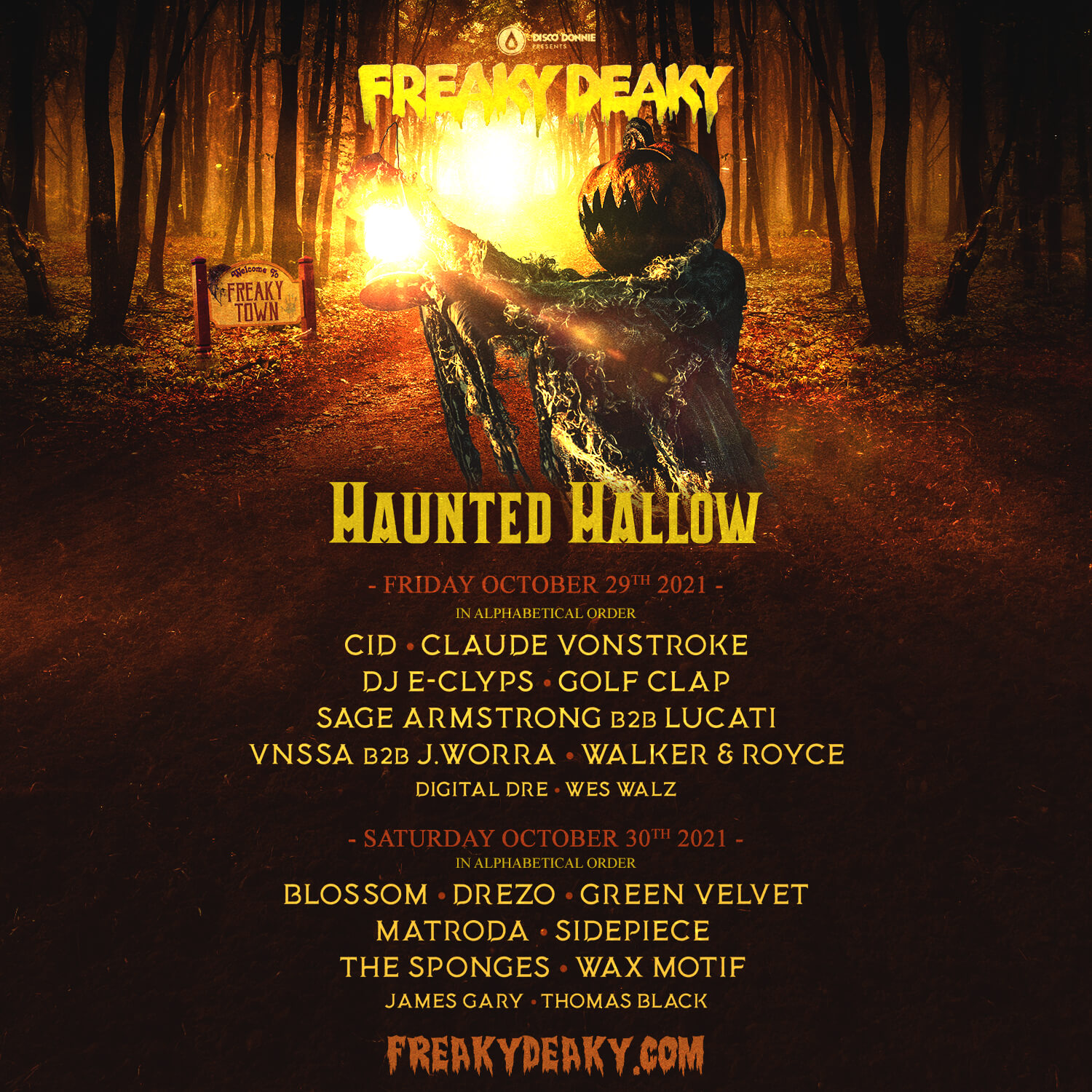 Boneyard Stage
Finally, a stage for our techno and hardstyle fans, THE BONEYARD!