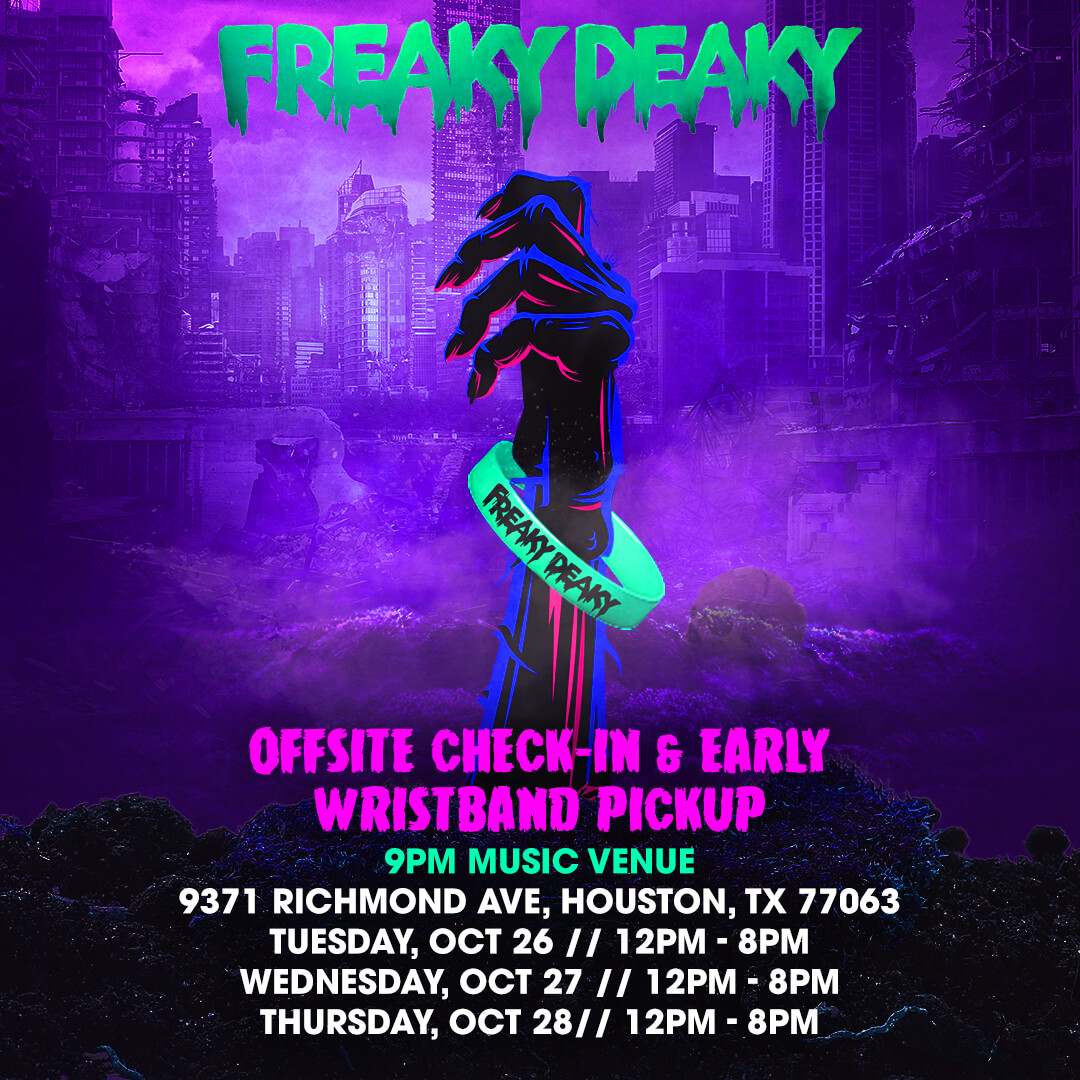 Missed the shipping deadline for your wristband, bought a hardcopy ticket, or are you a first-time festie who put your wristband on too tight (no judgment)? No problem!
Get your festival and camping admission sorted early, visit off-site check-in at 9 PM Music Venue (9371 Richmond Ave, Houston, TX 77063) with a valid photo ID and your ticket order to pick up your wristband on weekdays preceding the event!
Off-Site Pickup Hours of Operation
Early wristband pickup is available off-site beginning Tuesday, October 26th continuing through Thursday, October 28th.
Tuesday, October 26th: 12:00 PM – 8:00 PM
Wednesday, October 27th: 12:00 PM – 8:00 PM
Thursday, October 28th: 12:00 PM – 8:00 PM